PanelPlus Sandwich Panels
Using the composite panels and the PanelPlus sandwich panels means enhancing the characteristics of any classic material and getting over the structural problems, therefore arriving where traditional solutions can't get.
Every element that's connected to the sandwich PanelPlus panelazation adquires new vitality, gainning in terms of mechanical performance, thermal resistence and eco-susteinability, thus getting over the natural limits and adapting to new scopes of building.
Thanks to their characteristic lightness and strenght qualities the composite sandwich PanelPlus panels allow to carry out the most ambicious projects on the market, therefore representing an unavoidable step towards a new way of building.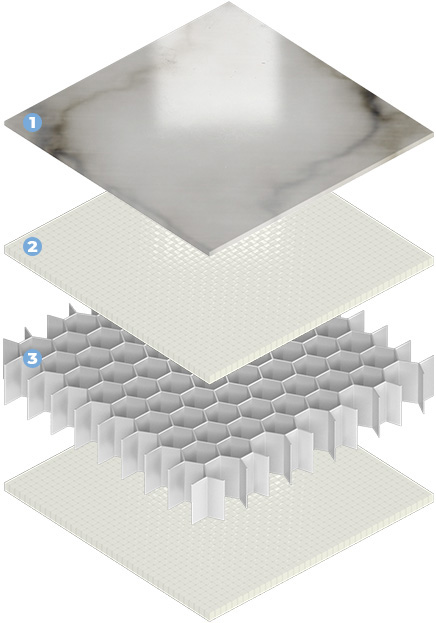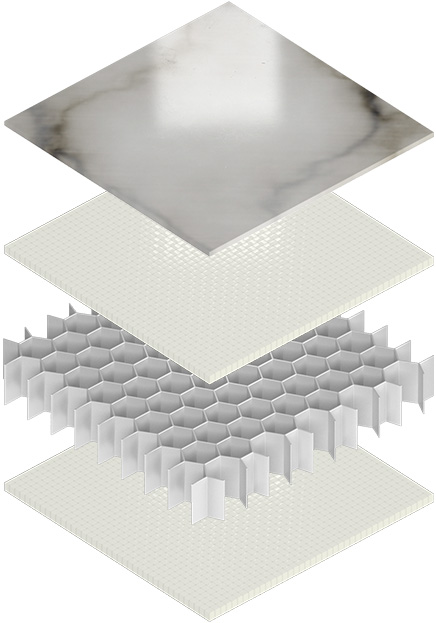 1

Cladding

It is the type of ennobling, in the desired material, that is applied on top of the composite panel skin.

2

Skins

It is the ideal support for cladding, it changes according to the type of ennoble desired and according to the field of application of the sandwich panel.

3

Core

It is the heart of the panel, honeycomb or PET foam, that defines the structural characteristics according to the field of application.